AN ESSAY ON SEA URCHIN AND SPENCER CLARK'S TYPHONIAN HIGHLIFE. In October 2016, KRAAK presented "Yaqaza" by Sea Urchin and"The World of Shells" by Typhonian Higlife. They were presented on a mindblowing and brain release event, in which alien lectures, underwater sculptures and martial arts choreographies will be setting the mood. Affiniado and close friend Lieven Martens Moana wrote on his terrace in Portugal an essay about their music.
Transparant
Zuid-Italië, mei 2016. Ik kreeg een staalkaart van lokale experimentele muzikanten voorgeschoteld. En één act is sindsdien door mijn gedachten blijven deinen. Want puur afgaand op zijn geluiden vond ik het onmogelijk in te schatten of de man nu afkomstig was uit de getto's van Compton, of uit een lokaal zonovergoten boerendorpje. Dat vond ik frappant.
Ik ben altijd al fan geweest van het magisch realisme van een Leo Pleysier. Zoals geen ander zet hij het Kempenland, wat ook mijn kiem is, in bloei in zijn boeken. Onmiskenbaar Kempisch en persoonlijk, niet te verwarren met eender welke exotische kracht. Maar daar tegenover staan natuurlijk ook verkavelingsdadaïsten en dergelijke, of gehuchtpunkers. Neigend naar een zieltogend escapisme, de gevaarlijkste raadgever in de kunsten. Het is een wankel evenwicht.
Terug naar Zuid-Italië en de muzikant in kwestie. Geboren en getogen in een prachtig ontiegelijk klein dorpje beneden in de laars. Omzoomd door olijfbomen en de wonderlijk lekkere Primitivo druif. Ontsloten door landerijen ooit bezongen door literaire zwaargewichten als D.H. Lawrence, Ezra Pound en andere. Bezocht door de beste mystici, muzikanten en ander creatief volk. Met helaas ook de economische en sociale problemen zich doorgaans aftekenend in een soortelijk achterland, verlaten door hoop en rede.
De artiest in kwestie liet niets van dit alles doorschijnen, en bediende zich van een melange van ietwat saaie hiphopbeats, vermengt met een vreemde Amerikaanse slang. Gespeend van lokale ideeën, kritiek of invloeden. Van personalisatie. Muziek die, zoals ik dus al aangaf, evenzeer door de eerste de beste idioot uit Compton zou gecomponeerd kunnen zijn – én van het soort net-niet die men aantreft ná het ledigen van het vat.
Als je het een beetje historisch benaderde, was het enige dat die man dreef zowat de wens der groot deel van zijn voorlopende generaties. De wens om te emigreren naar Noord-Italië, of beter nog, het buitenland. En vooral Amerika dan. Al dan niet via schip.
Hij projecteerde zichzelf in iemand anders. Liever dan het podium te vullen met zijn eigen ego, speelde hij een soort van imaginaire talentenshow, waar hij even geniepig in de schoenen mocht staan van zijn grote hiphophelden. Hij cijferde zichzelf dus weg, als het ware. Iets wat me deed denken aan pakweg een Metallica-coverband, zich amuserend in één of andere kelder.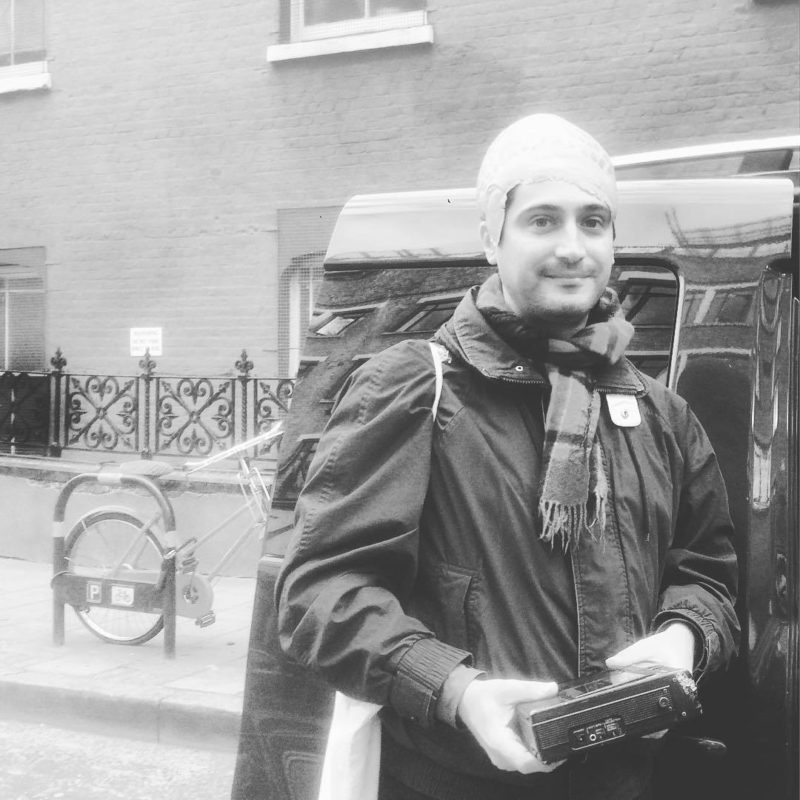 Ik las jaren geleden in De Witte Raaf een interview met een Antwerps beeldend kunstenaar. Omdat langs beide kanten echt pertinente vragen en antwoorden werden gesteld én gegeven, een situatie doorgaans ver zoek in de courante muziekpers, boeide het schrijven van begin tot einde. Zonder pseudo-intellectualisme, of zonder het nog ergere anti-intellectualisme. Zonder franjes, rechttoe rechtaan. Van dichtbij, want zo voelde ook het interview aan. Het had persoonlijkheid. Het had een idee. En alles kwam van hier en daar.
De heer in kwestie had het over enkele ideeën, ontsproten aan jarenlange blootstelling aan dorpse middenstand. De heer was van oorsprong Van Den Buiten. Wemelend van een landelijke ambachtelijkheid creëert hij nu al decennia een explosie van pure esthetiek. Ook vandaag is de bewuste kunstenaar nog steeds erg goed én vooral actueel. Want er wordt niets afgezworen, maar in tegendeel heel veel toegevoegd. En hij was vooral zichzelf. Tegen wil en dank.
Maar moet je daarom per se je afkomst koesteren al dan niet tonen? Een briesende lul in Het Schoon Verdiep zal alvast "ja!" bulderen. Maar afkomst is in zo'n klootzak zijn hoofd ontbeerd in een soort van circus van onbestaande hechting. Ik spreek in dit stuk dan ook niet over het zich geforceerd vastklampen aan ingebeelde – dominante ­– cultuur. Het gaat er meer om of iets al dan niet interessants kan zijn, omdat er achtergronden worden gekoesterd. Invloeden vanuit de omgeving ook. Context. En dat men puur zichzelf is.
Spencer Clark, Francesco Cavaliere, en Leila Hassan zijn niet bepaald millionsellers. Het zijn zelfs niet 5.000 sellers. (alhoewel, als je bijvoorbeeld al de projecten van Spencer Clark optelt, zal je wel aan een behoorlijk getal komen) Het zijn wel stuk voor stuk personen die reeds jarenlang in alle starheid werken aan een bijzonder persoonlijk project. Starheid niet te verwarren met conservatisme.
Een starheid, ontsproten aan een stel hersencellen, ideeën en zelfbewustzijn. Geen tafelspringers, wel duidelijkheid. En vooral, doorheen de jaren van uitgaves, optredens, installaties etc, iets dat wordt gecommuniceerd. En waarnaar mensen luisteren, en kijken. En waarvan mensen leren, en zelfs gebruiken. Een starheid die toch invloeden durft tonen. Maar tevens een starheid die het eindproduct niet laat verkneuteren tot tijdelijke onzin.
Een dame en twee heren die niet te beredeneerd te werk gaan. Beredeneerd in de zin van, "met welke boter lepelen we ons nieuwe broodje op?" Een dame en heren die het belangrijkste instrument onderzoeken, de hersenpan. Gestuwd door passie. Soms gedoemd tot relatieve eenzaamheid en onbegrip. Andere keren overladen met complimenten, eervolle vermeldingen en kansen. Die zeker niet altijd met perfect gelukte platen en optredens voor de dag komen. Maar waar de mislukking nooit de reden is tot toegevingen.
Spencer Clark, ontsproten aan een jeugd in San Diego. Een stad als een gestileerde 80's strandbroek, omgeven door militaire barakken, jaloers loensend naar de massa hysterie geheten Los Angeles. En gevleid doch afkerig tot broederschap gedoemd met de psychedelische wanorde van Tijuana, net over de grens met Mexico. In deze realiteit groeide San Diego uit tot een secundaire hoofdstad van het strand, maar evenzeer tot een hub voor aan PTSS lijdende jonge militaire van over het hele land. Op zoek naar wat brandende zon voor hun getormenteerde hersenpan. Of naar wat rust als voorbereiding op een mogelijke PTSS.
Zou het kunnen dat deze uitgetekende gekte zich heeft binnengedrongen in Clarks unieke wereld? Een wereld vermeerderd door vele reizen en verblijven hogerop in Californië, aan de Amerikaanse Oostkust, in Berlijn, Antwerpen, etc.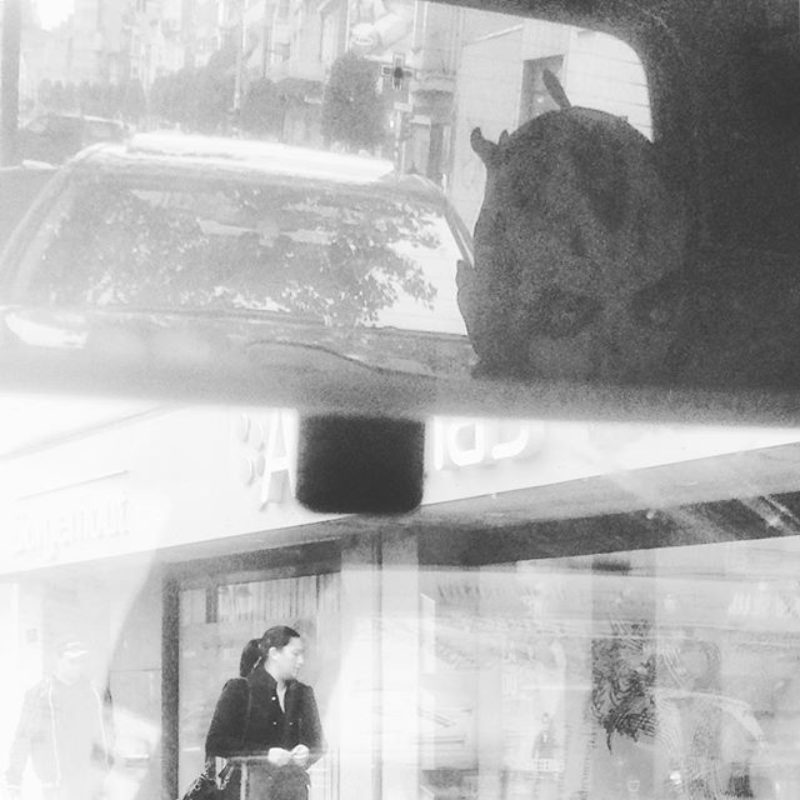 Francesco Cavaliere bracht zijn jeugd door in Calabrië. Terwijl Leila Hassan met haar Egyptische ouders zich nestelden in het provinciale Linz, Oostenrijk. Hun gezamenlijke project Sea Urchin is een schilderij van Mediterrane gronden waarin een Noord-Afrikaanse gelaagdheid communiceert met een land badend in introversie enerzijds en extraversie en corruptie anderzijds. Perfect verknipt in een bed van liefde. Later uitgediept in Berlijn, een stad badend in culturele rijkheid, artistieke doodsheid, een waanzinnige geschiedenis en zuipende expats.
Is hun oeuvre getoucheerd door afkomst? Ik denk het wel. En is dit belangrijk? Misschien wel, misschien niet.
Muziek is altijd gedreven geweest door het nabootsen. En het is heerlijk voor de kleinburgerlijke collectioneur een soort van gefingeerde vrijheid in huis te halen, onder het mom van een dure provo LP. En dat mag allemaal. Maar waarom?
Als we niet willen evolueren naar een toekomst waarin experimentele muziek zowat het minder begaafde broertje wordt van zogenaamde normale muziek. Waar het een soort van Afrit9 gehalte krijgt, onderbetaald uiteraard. Waar we genoegen nemen met het nabootsen van universele figuren à la de vrije beatnik, de punker, de hiphopper, de modulaire synthesist, de abstracte techno dj, de componist, de metal idioot (inclusief schmink), de poëet, etc. Waar men het nabootsen verkiest boven het interneren. Is het tonen van persoonlijkheid én context én achtergrond toch wel meegenomen. Achtergrond als mogelijke katalysator.
Anders verworden we misschien tot glas in plaats van een spiegel. Puur transparant.
Op de nieuwste langspeelplaat Yaqaza klinkt Hassans stem gewoontegetrouw alsof elke flard tekst je persoonlijk wordt toevertrouwd, met uitdrukkelijk verzoek van geheimhouding. Gedrenkt in een bad van klanken die, Cavalieresque, het midden houden tussen de historische radiospellen op de RAI van vroegere jaren, library music, en vooral, een Italiaans landschap, getekend door pijnbomen en zon. Een geluid dat completely dry is, in zijn eigen woorden. Deinend op ritmes die niet zouden misstaan op de soundtrack van El Topo. Een prachtig staaltje van heerlijk Mediteraans magisch realisme, zoals het enkel daar verzonnen kan worden, in de tuinen van Calvino en Landolfi. Een ode aan de leegte tussen geluiden. Of de kracht van een aanzet. Een vergeten ambacht.
Typhonian Highlife is een compositie schipperend tussen bedrieglijke eenvoud en aangename complexiteit. Samples en melodielijnen worden op het eerste zicht at random uitgestrooid. Invloeden en historische stromingen steken de kop op, om meteen op een bizarre manier weerlegd te worden. Een LP die in de psychedelische Californische traditie een amalgaan aan identiteiten bezit. Zonder angst voor een Groter Verhaal. Zwevend tussen het impressionisme en neoclassicisme à la De Falla enerzijds, Marin County 70's new age, en de spirituele jazz van Alice Coltrane anderzijds. En onderweg tal van maffe gedaantes aanneemt, maar toch ook coherent en uniek "Clark" klinkt. Idiosyncrasie, in de betere zin van het woord. Maar perfect in te passen in dialoog met vroeger én met het hier en nu.
— september 2016